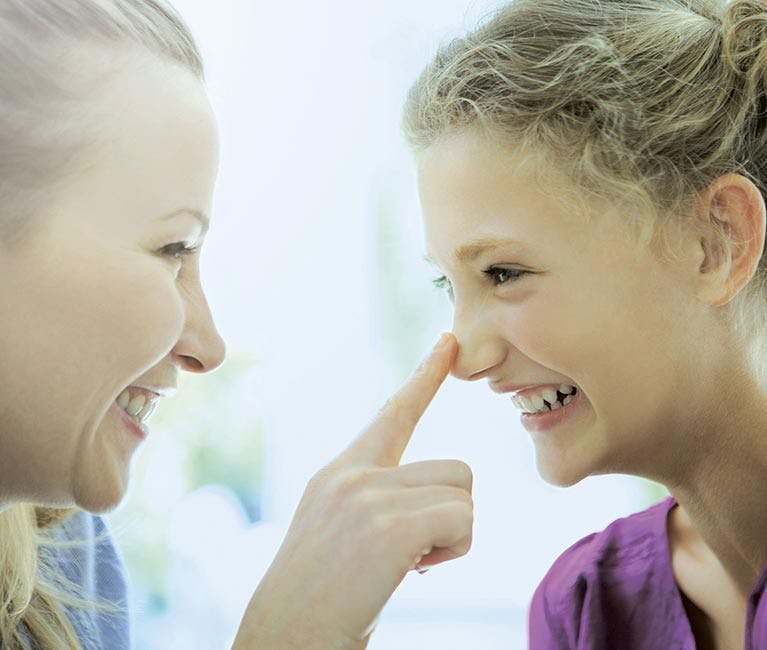 Using the
nasal spray
We offer a wide array of Otrivin sprays that are designed to relieve your nasal congestion, no matter the cause. Whether you're suffering from allergies, looking for a cold remedy or dealing with congestion, we're here to help!
We offer Otrivin Medicated Nasal Spray as well as Otrivin Sea Water Nasal Spray, and even Otrivin for babies.
While it might be slightly embarrassing to use nasal sprays in public, don't fear! They're quick and easy to use, delivering much needed nasal congestion relief.
Otrivin Medicated Sprays contain the active ingredient Xylometazoline. Xylometazoline works fast to relieve nasal congestion within minutes and continues to work for up to ten hours. It works directly on the blood vessels that line your nose. It quickly and effectively constricts the engorged blood vessels in your nose that cause the blockage.
Two sprays of medicated Otrivin in each nostril up to three times a day is all it takes. Your nose should be clear within minutes for up to 10 hours. Otrivin can be used for three days, after which you should discontinue use. If you are still suffering from nasal congestion, then it's time to consult your doctor.
Otrivin saline sprays differ from our medicated line as they are naturally sourced nasal sprays, consisting of 0.9% sea salts from natural sea water. These sprays, also called isotonic sprays, have a salt concentration like that of the human body. They are natural and can be used daily to help clear congested nasal cavities caused by colds, allergies, and upper respiratory infections. Our Sea Water and Aloe sprays contain 5% natural Aloe Vera extract which helps to gently soothe and moisturize dryness and irritation. They're also a good option for children that are too young to take cold medications. Otrivin isotonic saline sprays can be used for children ages 6 years and older.3
For those suffering from nasal and sinus congestion caused by colds, allergies, or sinusitis, Otrivin Natural Severe Congestion Relief is a hypertonic spray that can help. Hypertonic sprays have a salt concentration that is higher than that in the human body. Our natural, preservative-free hypertonic sea water solution works in 2 ways to help open blocked noses. First, it loosens and thins mucus build-up, so it can be washed away. Second, it reduces congestion and swelling in the nasal cavities by drawing water out of swollen nasal membranes, temporarily promoting nasal and sinus drainage, helping you regain your ability to breathe. Otrivin Natural Severe Congestion Relief is non-habit forming, causes no rebound effect, and can be used for adults and children 6 years and older, 1-3 times daily as needed.
To learn more about which Otrivin product is right for you, click here to visit our product page.
How to use Otrivin spray: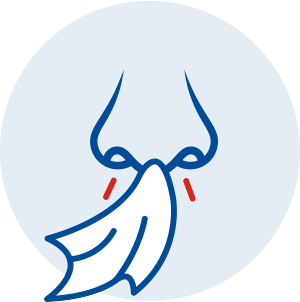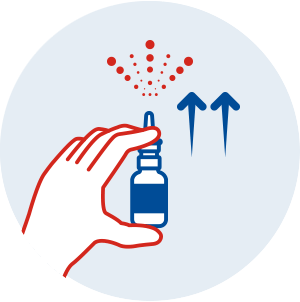 2. Remove the cap and then pump until a fine spray is released to prime the pump.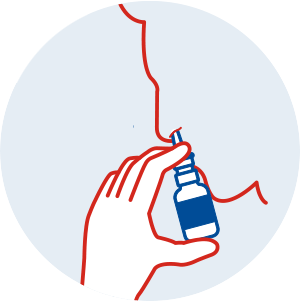 3. Lean backward slightly and insert the nozzle into a nostril.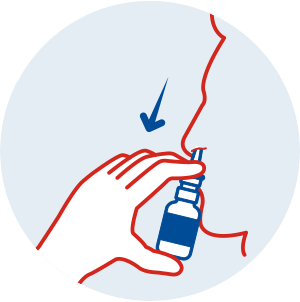 4. Spray 2 short bursts and breathe in gently through the nose at the same time.
5. Repeat for the other nostril.
Remember: Please read and follow the label before use. Replace cap after use.